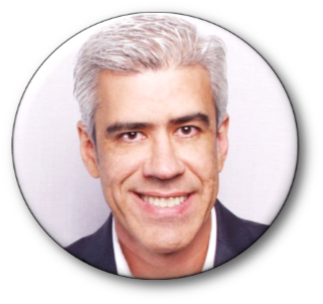 Manny Simon grew up in Fort Lauderdale attending Stranahan high school then graduating from Broward Community College before going on to Florida International University. Manny, has been residing in North East Dade since 1993 and is intricately familiar with each and every community in the area. Manny is also a classic car collector and has had many antique cars over the years.
Whether working with a buyer or a seller, Manny Simon is always concerned with helping them through every step of the transaction. Manny has been helping luxury & waterfront clients buy and sell their properties since 2000. Manny is a member of the Realtor Association of Miami and the beaches as well as the National Association of Realtors. Manny has also acquired the prestigious GRI.. (graduate realtor institute) designation and the CLHMS ( certified luxury home marketing specialist) designation. In addition to residential sales, Manny has vast experience in commercial properties-helping business and individuals achieve their investment goals.
As a resident of North East Miami and the Upper East Side, Manny Simon understands how confusing it can be to buy a home in the area as well as understand the complexities and nuances of each neighborhood. If you are selling a home, it is equally important to know how your house and neighborhood compare to other homes in similar and/or comparable communities. This way, you are better informed in order to prepare and price the property for sale.
Furthermore, Manny Simon has been an avid boater and a luxury/waterfront resident on and off for the past 25 years. He has first hand knowledge of the needs of luxury/waterfront property buyers and sellers, is familiar with the waterways in the area, thereby helping a potential buyer make the right choice regarding their luxury/waterfront home and helping sellers of luxury/waterfront properties with their unique marketing needs.
Manny's in-depth training includes special real estate courses such as real estate practice, economics, financing, property management, legal, real estate appraisal, real estate investments, exchanges, taxation, and creative financing. In addition, in Manny's 37 year career in sales, he has been able to sharpen his negotiating skills to a fine art.
This is why it is so important to hire or work with real estate professional like Manny Simon who understands each and every neighborhood, has lived in a number of these communities, can offer years of real estate & sales experience and more importantly, wants to earn your business by having honesty integrity. The proof of that is in the fact that the majority of Manny's clients have hired him multiple times over the years as well as referred him to friends and families.
If you are looking for knowledge, experience, professionalism, integrity, and personal service in a real estate agent, Manny Simon and The Simon Sells Team has them all.