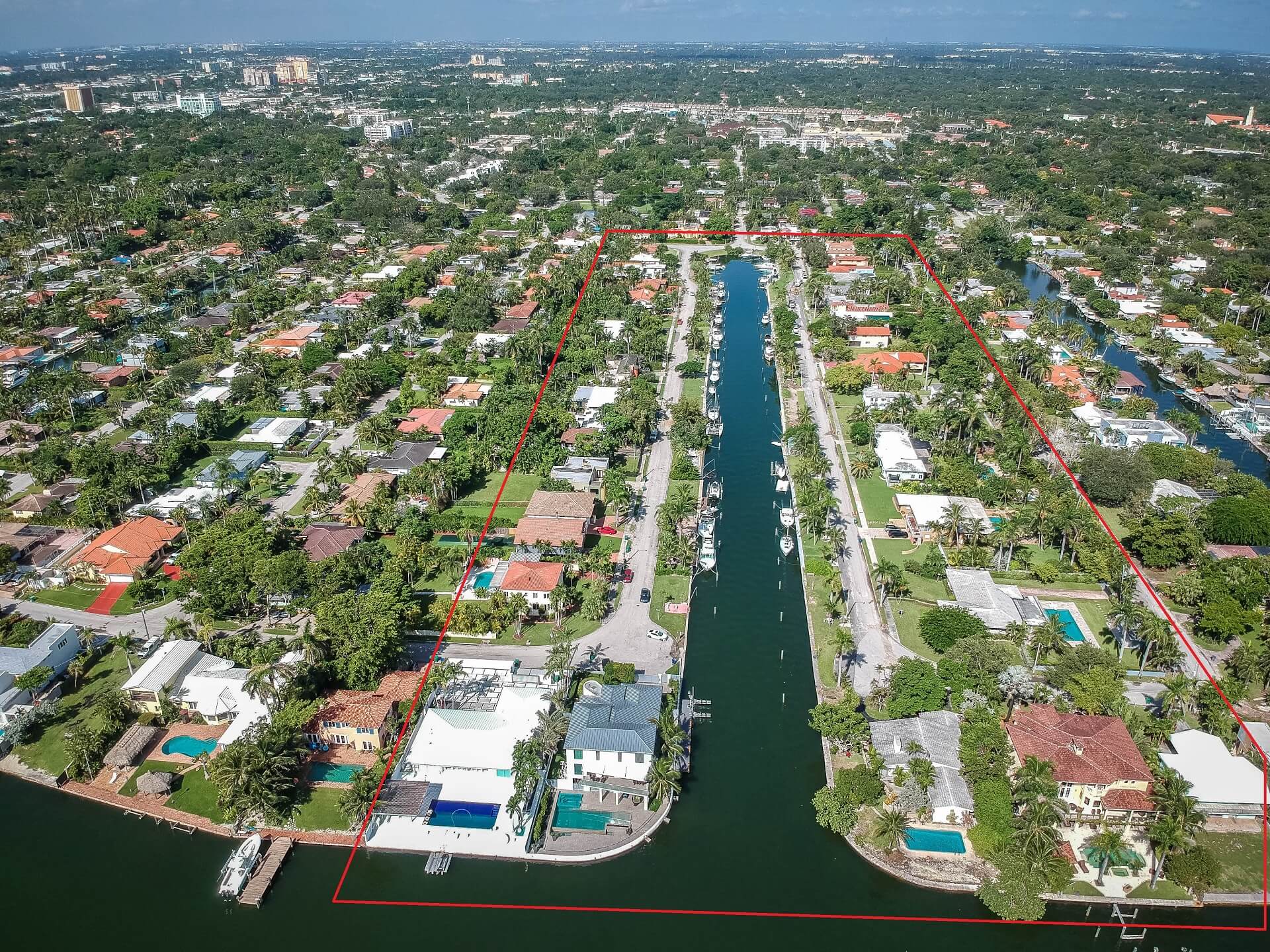 The Belmar subdivision was originally developed by William I. Phillips, a real estate developer who specialized in large tracts of land. A few of the lots were sold between 1920 and 1921 but no houses were constructed at that time. Shortly thereafter, he had dredged a canal in the middle of subdivision and it was named Lake Belmar ( meaning beautiful sea ). The canal walls are contiguous and were hand-built of native limestone, including the patio/sitting area at the head of the canal on NE 10th Ct.
More lots sold steadily through the end of the 1920's and Phillips himself had his personal residence built in 1925 at the head of the canal designed by then famous architect Charles P. Neider-blending Mediterranean and Moorish architectural styles. This property is still situated at 1036 NE 89th St.
By the late 1930's, nine more houses had been constructed in Belmar and seven more by 1948. The subdivision contains homes that span the rest of the 20th century as well as the 21st.