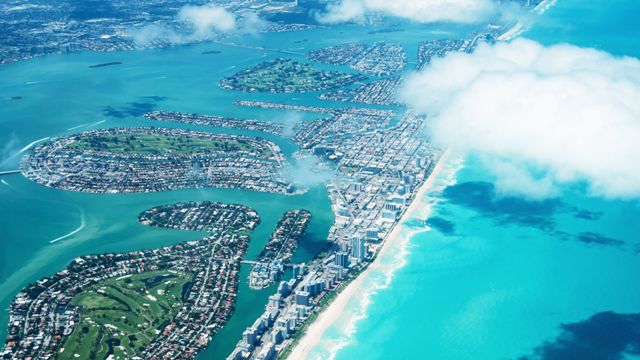 Normandy Isle is a neighborhood of North Beach in the city of Miami Beach, Florida, United States. It is located along the eastern shore of Biscayne Bay.
History
After building a chain of movie theaters in Cincinnati, Alsace native Henri Levi (or Levy) moved to Miami Beach in 1922. In 1926 he undertook a 2-year period of 24 hour a day dredging to create Normandy Isle from the natural swampy land mass in Biscayne Bay west of 71st street theretofore called Warner-Meade Island. Levy was also instrumental in the construction of the 79th Street Causeway.
Most streets on Normandy Isle were named after French cities and architectural landmarks.